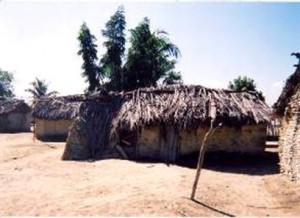 The Least of These Ministries is a non-denominational Christian based organization located in Westminster MD. This group is dedicated to carrying Christ's message to the Haitian workers in the sugar cane, banana and plantain work camps within the Dominican Republic.  The primary purpose of this ministry is to provide one meal per week to each person living in the Barahona area bateys.  Our hope is to improve their health, strengthen their resolve and desire to help themselves.  Support is offered for both physical and spiritual needs of these people.
Come see for yourself all the amazing things God is doing in the Dominican Republic!  Apply to be on one of our mission teams

here

.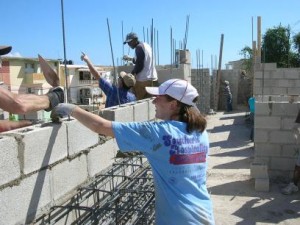 Quick Facts:
· Provides one meal  a week consisting of 1 cup of rice and 1/2 cup of beans to over 9,000 people in the Barahona area bateys
· In 2010 over 300,000 meals were given out. 
· Cost per meal is approximately 52 cents
· Least of These has no paid employees except for Dominican workers delivering the rice and beans
Please Note:  Due to the tough economic times, we have been forced to reduce the number of feedings from once a week down to 3 times per month. Please consider donating to The Least Of These Ministries so we can resume with weekly rice and beans distribution.
Board Members
Steve Hull :
Executive director of the Board,  Retired Business Owner.  Member of Westminster United Methodist Church and Calvary
Chapel of Delta
Bill Cole:
Project Manager, Member of Immanuel Lutheran Church
Andy Hood:
President of the Board of Directors, Owner J.A. Hood Electric and Landscaping, Member of Tom's Creek United Methodist Church
Mel Arbaugh:
Architect, Member of Grace Lutheran Church
Raymond "Skip" Dillon:
Staff Sergeant, Federal Reserve Bank Police
Member LifePoint Church
Mike McMullin:
President of Carroll County Chamber of Commerce, Secretary of the Board of Directors, attends Grace Fellowship Chapel
Dianne Drupp:
Business owner, attends First United Methodist Church, Hanover, PA
Benjamin "Ben" Howes:
House designer, attends Chewsville United Methodist Church
The Least of These Ministries
 170 Airport Dr.
Westminster, MD 21157
410-848-2128
steveh@qis.net