Posted March 30, 2022
This is the fourth in a series of profiles on Pastors and church leaders in the bateys served by The Least of These Ministries.
Angela was born in Tamayo, the municipality in which Batey Santa Maria is located. She's grown up there with her parents and two older brothers.
The weekly food distribution in Santa Maria is hosted by her church, and she has served as a volunteer with the distribution for several years. She is also a leader in her church and community, organizing Christian and social activities with the goal of sharing God's love with her neighbors.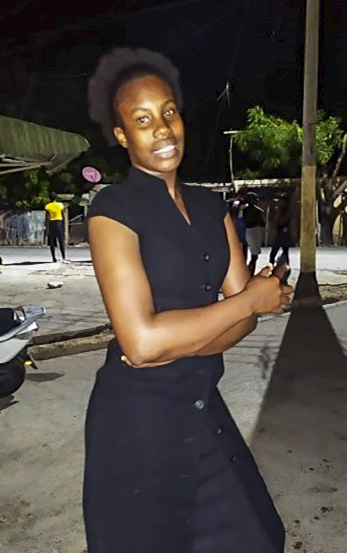 Angela received Jesus in her life when she was eight years old, and has a heart for introducing young people to Jesus. As she got older, she began participating in bible studies and sports activities led by a missionary in her community. However, when the missionary returned to her home country, no one was left to lead the activities.
Recently, Angela has begun leading studies with the youth in her community, under the direction of a mentor. Marisol, volunteering through the ministry, is discipling Angela on leading the youth group. Marisol has attended some meetings with Angela in person, and continues to mentor her via contact by phone, text, and Zoom.
Angela will soon celebrate her 25th birthday. She is in her sixth semester of studies at UASD university in Barahona, where she is majoring in primary education. Please pray for her as she continues to refine and use her gift of influencing young people in a positive way.