Thank You for Your Support!

God blessed us with beautiful weather for our 6th Annual Golf Tournament held at The Links at Gettysburg on Friday, September 7, 2018! Like many days this year, rain was in the forecast, and had us just a bit concerned. Thankfully, the rain held off until later in the day, and the cloud cover made for good golfing weather.
84 Golfers came out to enjoy a morning on the course, raising awareness of the needs of those we serve in the Dominican Republic and financially supporting our food distribution ministry. Many of the teams had played in previous tournaments, and several new players joined us this year.
We are very grateful for the support of all the sponsors for the event, including this year's Presenting Sponsor, Tevis Energy! Please join us in showing appreciation to the businesses below through your patronage.
Our next Golf Tournament is on Friday, September 27, 2019—Put it on your calendar today!
Presenting Sponsor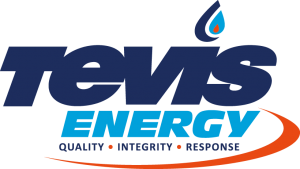 Gold Level Sponsors
Knights of Pythias, Charity Lodge #58
Westminster, MD
Lytle Construction Corporation
Morgantown, WV
Thomas, Bennett & Hunter, Inc.
Westminster, MD
The Taney Corporation
Taneytown, MD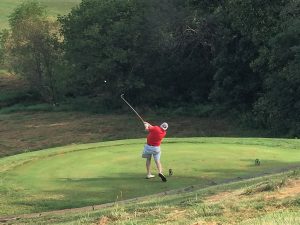 Silver Level Sponsor
COR Construction Services, Inc.
Mechanicsburg, PA

Hole Sponsors
BPR Incorporated
Westminster, MD
Barnes-Bollinger Insurance Services, Inc.
Westminster, MD
Richard & Judy Butker
Carroll Land Services, Inc.
Westminster, MD
Center for Total Eye Care
Westminster, MD
Daniel J. Chilcoat, Financial Planner
Crawford Yingling Insurance & Risk Management
Westminster, MD
Crouse Ford
Taneytown, MD
The Dell Family
Fitness Solutions
Manchester, MD
Ted & Lynn Forman
Jim & Susan Hively
J.A. Hood Electric
J.T. Hood Landscape & Hardscape LLC
Dale & Margaret Howard
The Kalbacher Family
Bruce & Janice Mahlandt
Marshall Financial Group
Hunt Valley, MD
Lois McGinnis, Century 21—The Real Estate Centre
Pete & Dot Morano
RBC Wealth Management—Carroll Yingling
Westminster, MD
S & S Holdings, Inc.
Westminster, MD
Salem United Methodist Church
Myersville, MD
R.M. Schmidt, Inc.
Westminster, MD
Site Resources, Inc.
Phoenix, MD
Skarda and Associates, Inc.
Baltimore, MD
Smiley Construction
York Springs, PA
WHS Class of '62 Midnight Basketball League
Patricia Wolf
In-Kind Donors
Baugher's Orchard
Westminster, MD
The Mary-Penn B&B
Gettysburg, PA
Daniel J. Chilcoat, Financial Planner
Hunt Valley, MD
Catoctin Mountain Growers
Detour, MD
Martin's Foods
Waynesboro, PA