Posted June 29, 2020
When two local political leaders living in Batey 9 became seriously ill with Coronavirus, many residents of the community became fearful of the disease. When Ricardo learned of the elevated anxiety, he and his team wanted to do something to help.
As of mid June, the Dominican Republic reported having 24,105 confirmed cases of Covid-19 infection, with a total of 633 deaths attributed to the virus. Infections and deaths have largely been concentrated in Santo Domingo and other large cities. In Barahona, there have been 379 confirmed cases and six deaths. With limited exposure to metropolitan areas, Coronavirus hasn't had a significant impact in the communities where we serve, so the disease has not been in the forefront of the minds and conversations of most batey residents. However, the local illnesses of these prominent leaders literally hit home.
Our staff in Barahona discussed the situation, and planned an outreach activity targeted at two high-risk groups: elderly residents and pregnant women. They purchased masks and bars of soap from a local store to assemble hygiene kits to distribute. Toothbrushes and toothpaste—donated by Stockbridge First UMC in Stockbridge, Georgia during this February's team—were added to the hygiene kits.
On the day of the event, Ricardo and his team first conducted the food distribution outside the church. Everyone present for the food distribution received a mask. Elderly residents and pregnant women had been invited to stay for the activity, which was held inside the church. Over 60 people attended the activity.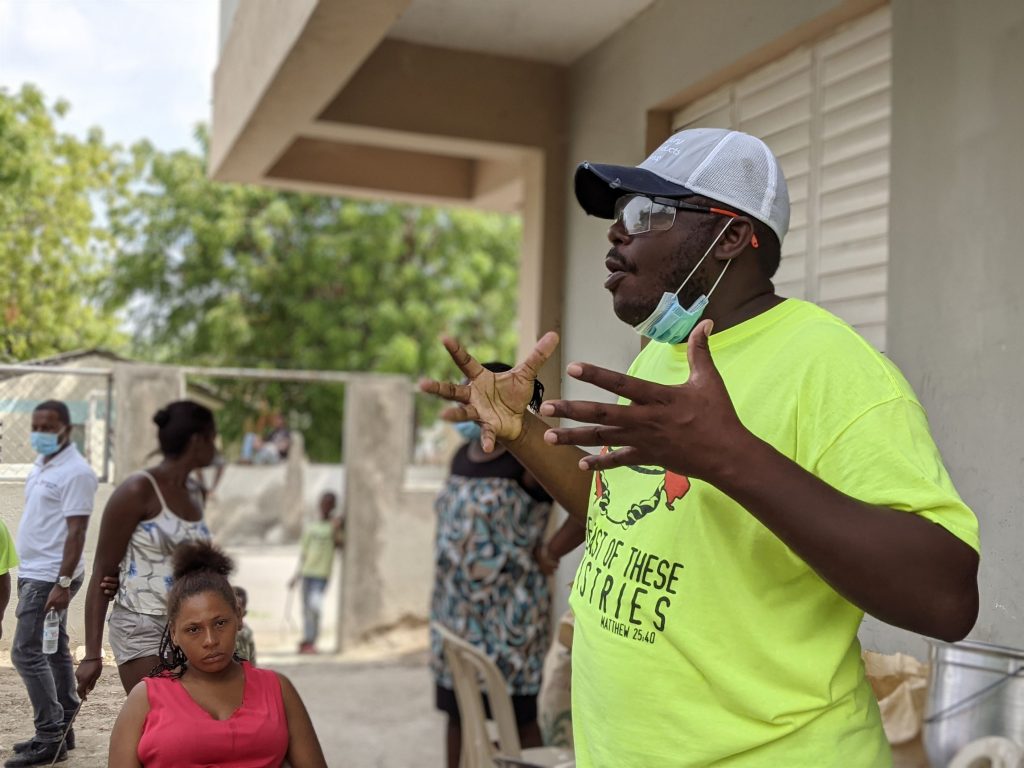 Pastor Ramón provided a teaching on God's protection and Wilton spoke about the power of prayer. Cards with The Lord's Prayer and the Apostle's Creed were handed out along with the hygiene kits. The prayer cards had also been donated by the Stockbridge team. Ricardo taught on the importance of using a mask and how to properly wear a mask, as well as the benefits of proper handwashing.
At the end of the gathering, two batey residents shared their appreciation. Guillermina, a 69 year-old woman, thanked the team for taking the time to provide the information and the materials to help protect community members from the virus. Guillermina is relatively new to Batey 9, having moved there about two months ago. She was added to the food distribution list on the day of the event.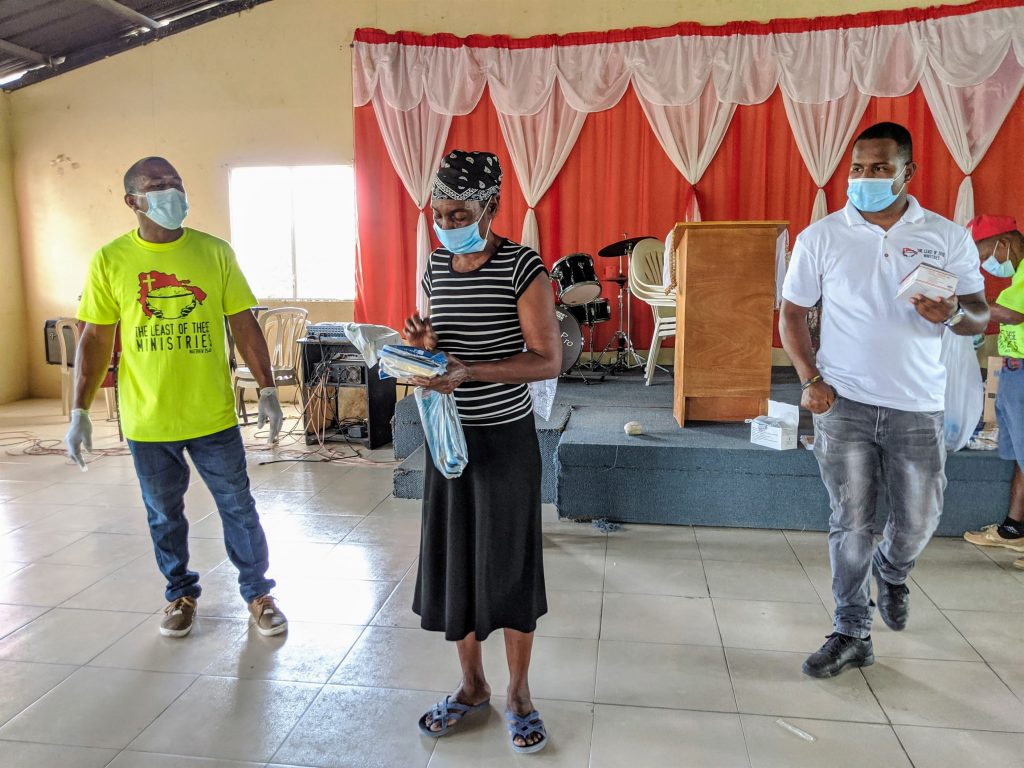 Elias, a 60 year-old man and long-time resident of Batey 9, was also very grateful for the ministry's efforts. "Thank you all for everything. You have shown us this batey is important to you. Not only do you provide the food, but you have also given us education and tools to help protect us from coronavirus. The batey community is very thankful. God bless you."
We are able to provide the food ministry and conduct other outreach activities through the generous giving of our supporters. We thank God for the generosity of His people!
Check out the gallery below for more team pics!
(Click on any thumbnail to enlarge)