Posted December 28, 2021
This is the third in a series of profiles on Pastors and church leaders in the bateys served by The Least of These Ministries.
Batey 9 is one of several communities served by The Least of These Ministries that is only accessible by dirt roads between fields of sugar cane. When the cane has grown tall, it can seem like riding through a maze. The third largest community in our Food Distribution program, around 80 families in Batey 9 are served, representing some 500 people.
When our DR Ministry staff began distributing the food through local churches several years ago, we did not have a connection to a church in Batey 9. A Pastor at one of the community's churches learned of our need and approached our Manager, Ricardo, to make her church available to us.
"The doors of our church are open to you because this feeding program is a blessing from God in this community," Pastor Alexandra told Ricardo at the time. "I see it in this way and I know many people see it in this way too, since there are many people in need who are part of this program. And I can see that they are grateful."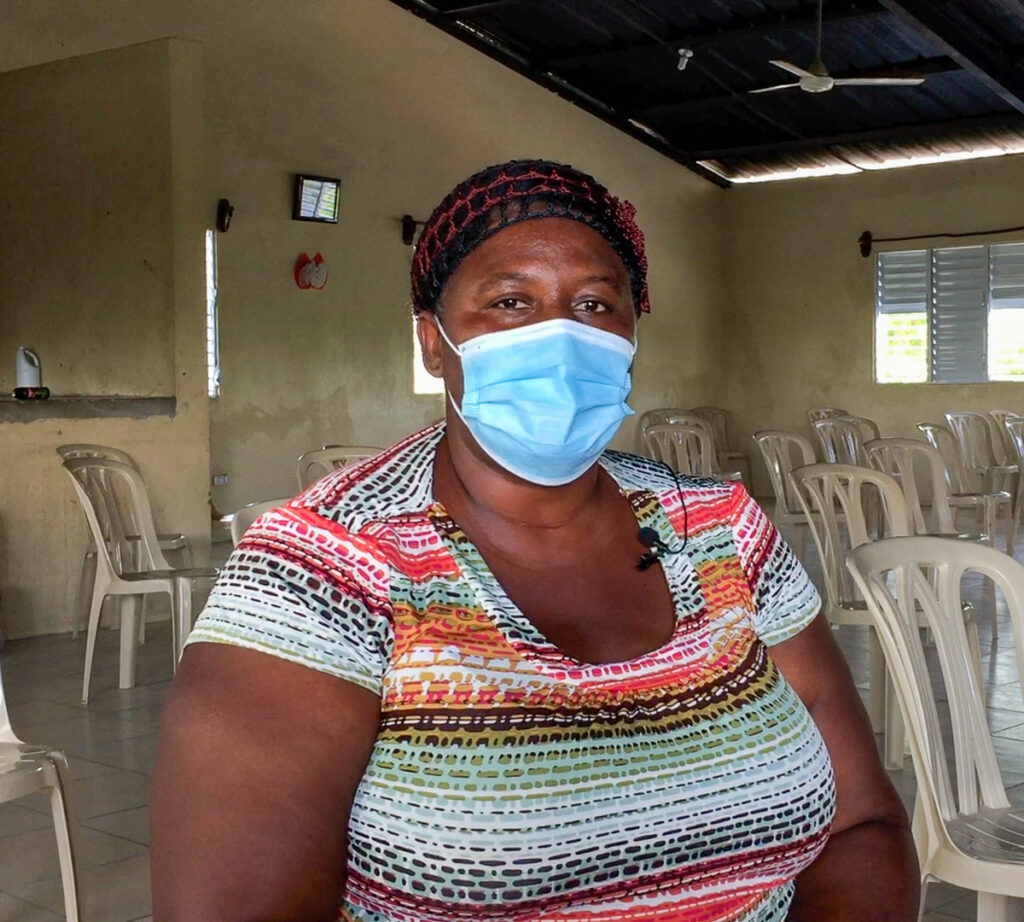 Pastor Alexandra is 47 years old, and is married to William, who is also a Pastor at the church. Alexandra and William have two children—Natanael, age 25, and Lisandra, age 16. Alexandra was born in Barahona and moved to Batey 9 in response to God's call to serve. She holds a degree in Nursing from the Catholic Technical University in Barahona (UCATEBA). She chose that profession as a way to further help her community, as she has a passion for serving others.
Alexandra says she is grateful for the Food Distribution program as it helps her to reach more people with the gospel message and identify needs in the community of which she otherwise may not be aware. The distributions are also an ideal time for her to announce church and community activities.
She says that, to her, it feels like we are "a family with the same objectives: sowing the seeds of Jesus in the hearts of the people and helping the needy."
Please pray for Alexandra's and William's ministry to the Batey 9 community, that God will continue to give them wisdom, strength, and peace as they serve others. Alexandra also asks that we pray for her mother, who has Alzheimer's disease, her sister, who has cancer, and her cousin, who is addicted to drugs.
Alexandra shared that one of her favorite bible verses is Philippians 4:13 — "I can do all things through Christ who strengthens me." (NKJV).  May God bless her abundantly as she seeks her strength from Him!