This is the second in a series of profiles on Pastors and church leaders in the bateys served by The Least of These Ministries.
A short distance past Batey Los Robles, about two miles in from the main road, lies Batey Mena Abajo. The community is comprised of approximately 800 people, about half of whom are served by our Food Distribution program.
This is the community to which Jesus called Eduar Garcia Jimenez to serve over ten years ago. It was here that he met his wife, Najaris. And it is here that he and Najaris are raising their three children: Edwin, age 12; Maseli, age 8; and Loren, age 6.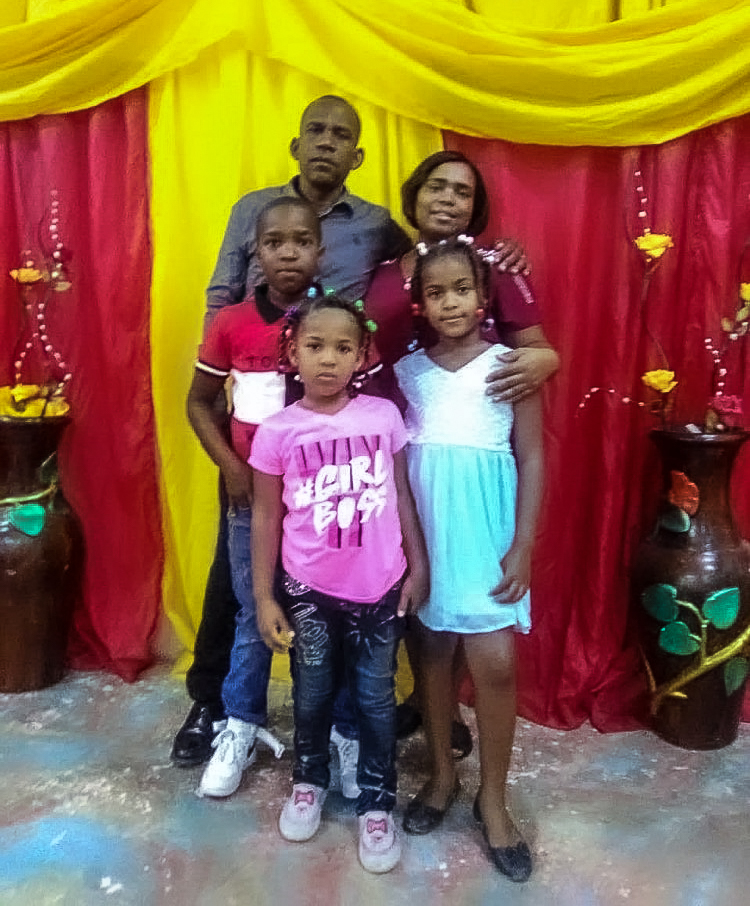 Eduar, age 46, was born in Neyba. He lived in Batey 6 with his mother and father until they abandoned him at an early age. He was not able to complete his studies due to a vision problem, so he started working as a young teen—cleaning shoes, cutting sugar cane, and other jobs.
At age 15, Jesus called him to minister to people in the bateys. In a few years, he started a youth ministry which he led for several years. He took the opportunity to preach and teach people about God's saving grace whenever and wherever he was able. During this time, he worked as a messenger on a bike, carrying letters to residents in bateys.
Later, Jesus sent him to Mena Abajo to raise a church. Early in his service there, he met Najaris and they eventually married.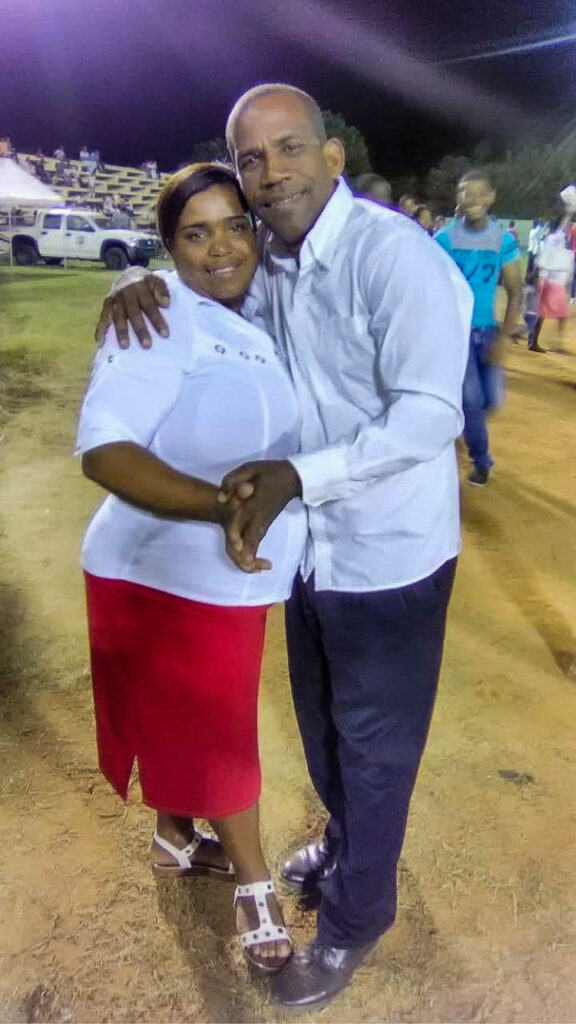 Eduar has encountered many difficulties in building the church in the community. He recalls times when they had nothing to eat, and when the situation seemed to get worse instead of better. He invited the members of the church and other community members to pray for God to send help to the community. Some ministries would come to the community to work, but it never seemed to be enough.
"After many prayers," Eduar recalls, "God sent 'la librita' (The Least of These Ministries). It was a blessing for me and the community." In addition to the Food Distribution, which serves about 80 families in Mena Abajo, the Ministry has repaired houses, poured concrete floors in houses, and assisted in septic repairs. "This is a powerful ministry that God sent to help the needs of the community."
Eduar and members of the church are currently working to establish a new outreach ministry in a nearby community called Tamarindo. Although his church members are materially poor, they are sharing sacrificially with residents in Tamarindo, 'tithing' a small portion of the food they receive from our distribution.
"We pray that God continues to bless The Least of These Ministries, as you are a blessing to so many others."
Please pray for Pastor Eduar and his family, as he shares the message of hope in Christ to the residents of Mena Abajo, Tamarindo, and wherever else Jesus leads him.