Posted August 23, 2023
This is the seventh in a series of profiles on Pastors and church leaders in the bateys served by The Least of These Ministries.
Batey 2 is one of the largest bateys served by our Food Distribution program. Just over 500 people, representing over 80 families, participate in the program in Batey 2. This community is also one of the farthest from our Ministry Hub in Barahona—nearly a one-hour drive.
Our ministry partner in Batey 2 is Casa de Gracia Iglesia Cristiana (House of Grace Christian Church), led by Pastor Estela since September, 2013. Estela started out just helping her Pastor with work at the church. Over time, people in the community started addressing her as a Pastor. "I'm not a Pastor; I don't want to be a Pastor," she recalls telling people. "But my Pastor always told me, 'Don't say no to God's call; when God calls, we have to respond.' I helped him where I could until the day he died. It was then that I felt the call to be a Pastor."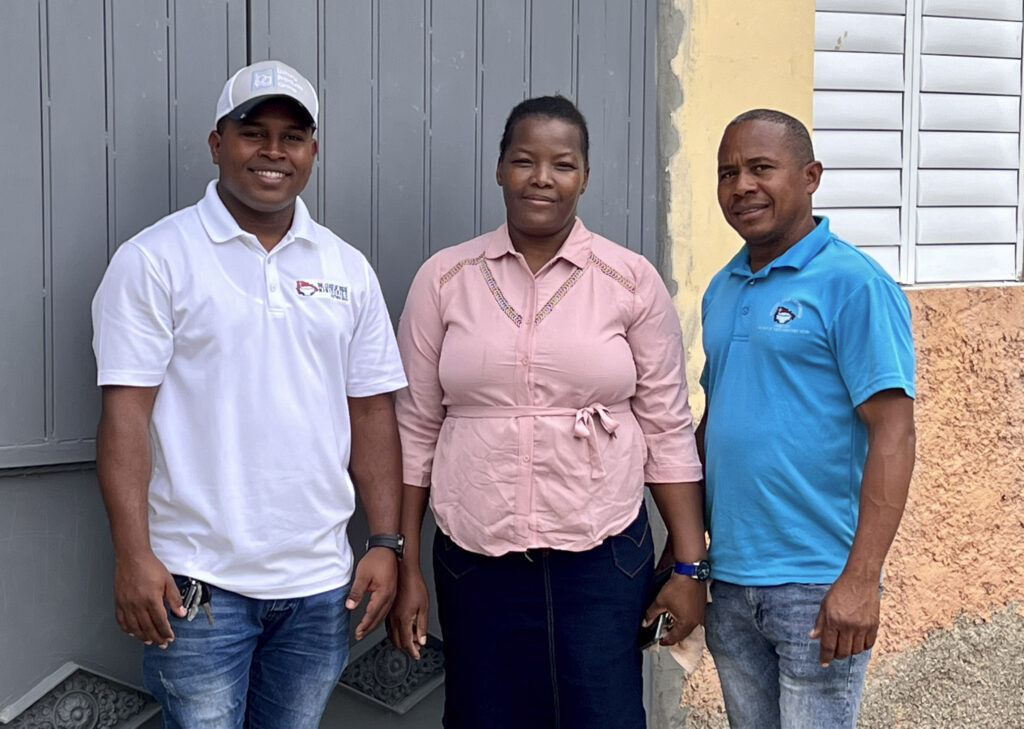 One of the difficulties Estela faces in her ministry is opposition from some community members to evangelism or other activities conducted by the church. While the opposition is discouraging, it doesn't stop Estela and her church because they know the Holy Spirit is with them and "we know that our fight is not against flesh and blood, it is against darkness."
Estela and her husband have four children: one girl and three boys. She's grateful to God for how her children are maturing. Estela does not receive a salary from her church, which receives offerings equating to about one or two dollars a month. Those limited funds are typically used for cleaning supplies or similar needs. Her family relies on the wages from her husband's employment.
"I feel that God is calling me not only to be a Pastor of the church, but also of the entire community." Estela believes that God is calling her and the church to do more to serve the children and adolescents in the community. She explains that negative things, like drugs and smoking, are harming young people today. "My vision is to have a place where we can work with the youth, where they can develop their skills," and be more prepared for the future.
The church is grateful for the Food Distribution Program, as it has helped them to reach out to many families in the community with needs. Estela explains that this removes some of the burden of such an important outreach, allowing them to use their limited resources in other ways. It has also helped to bring new people into church, where they can experience Christian fellowship and hear the gospel, which is most important of all!