Posted June 29, 2021
This is the first in a series of profiles on Pastors and church leaders in the bateys served by The Least of These Ministries.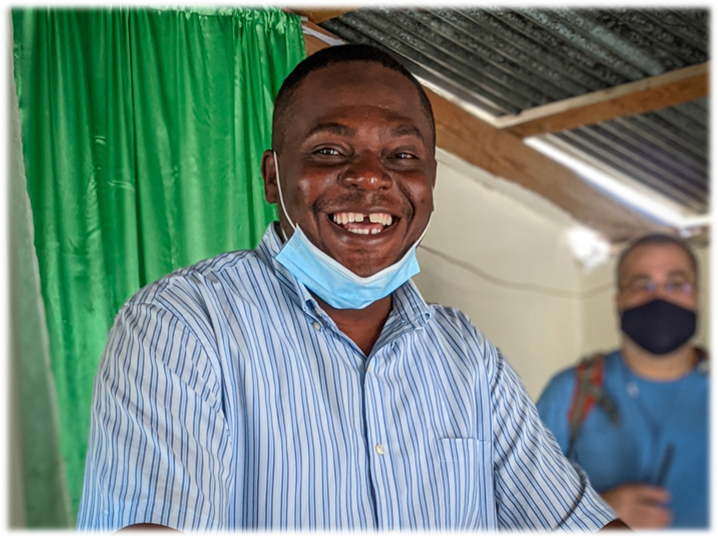 Ramón Antonio Ortiz learned about poverty and difficulty firsthand. His father left his mother when he was a young child. "My mother had to work hard for us; we had a difficult life. We never had Christmas dinner sitting at a table. I didn't know how to celebrate a happy birthday."
Born in Barahona in December of 1971, Ramón is one six brothers. Though his childhood was difficult, he is thankful for God's presence and grace. "In 1987 I met the gospel of salvation and my life was changed by the mercy of God!"
Ramón met his wife, Sandra, in 1991. After four years, they got engaged, then married in 1999. He and Sandra have three children: Antony, 20; Desiré, 18; and Josias, 15.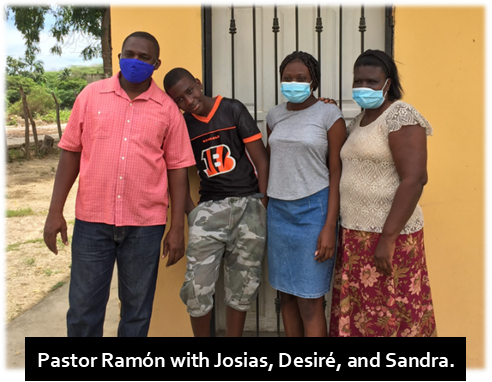 Ramón was introduced to Steve Hull in 2008 by a fellow Pastor and friend. Later that year, he joined The Least of These Ministries as one of our paid staff members. He and his family moved from Barahona to Batey Los Robles, where he serves as Pastor of Church of God Maranatha.
In addition to his ministry at the church in Los Robles, Ramón serves in our Food Distribution Program, providing the prayer and bible teaching at each distribution or working with a local Pastor to do so. He also assists with the distribution and meets and prays with community residents.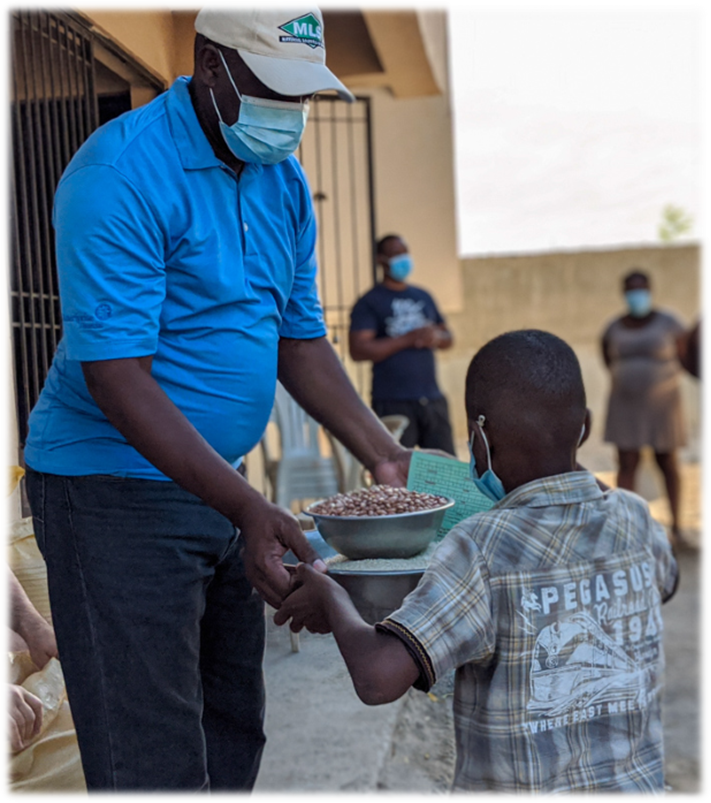 About three years ago, Ramón also started serving as Pastor of a church in the community of Batey 3. He continues that today, preaching each week and ministering to the needs of the community throughout the week.
"This ministry has been a way to expand the gospel in each batey we serve." Ramón believes he can understand and identify with people who are in need because he grew up in that situation. He is grateful that God called him into ministry. "The glory belongs to God!"
Please pray for Ramón and his family as he ministers to those living in the communities served by The Least of These Ministries.