Posted November 6, 2019
In a single moment, his life drastically changed. Omega is a 21 year old resident of Batey 9. In 2018, he was in a motorcycle accident along with two of his friends. His friends did not survive the accident. Omega suffered only an exposed fracture of his right leg. However, because he has no documents to prove his citizenship—neither as a Dominican nor a Haitian—he only received the most basic care for his injury, even having to wait three months for surgery. That resulted in the wound remaining open for a year, and ultimately becoming severely infected.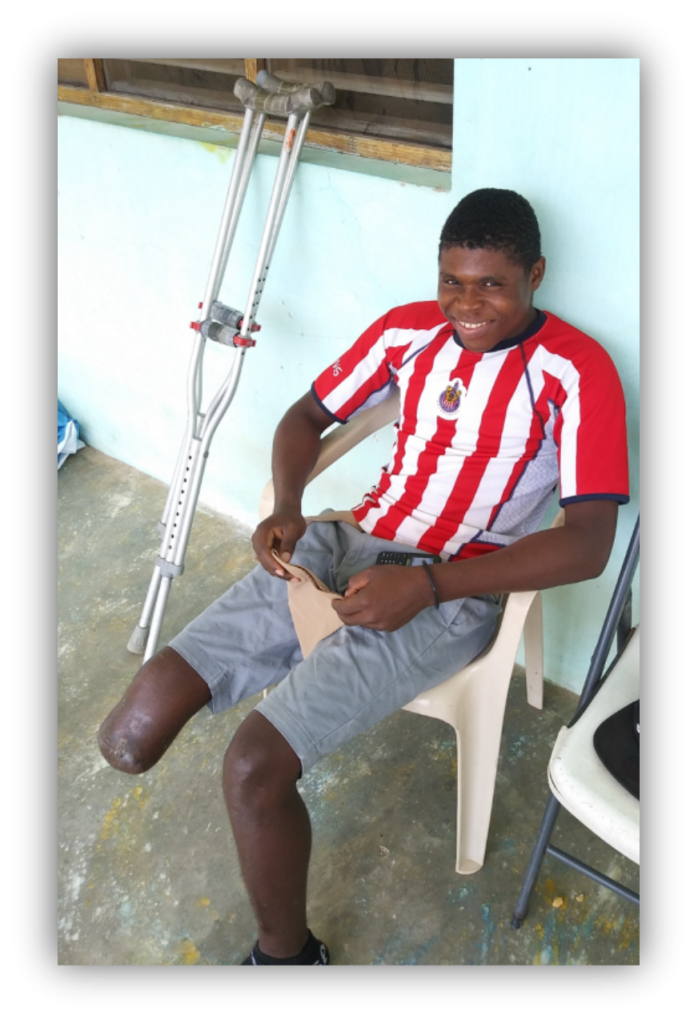 In January, while serving as a translator for a medical mission team with Hispaniola Mountain Ministries (HMM), a missionary took notice of Omega's situation. Anayz, a missionary with A Jesus Mission (AJM), then set out to find the medical treatment that Omega needed.
Anayz worked with her ministry team at Ears to Hear Ministries (ETH), and arranged for Omega to come stay at their Mission Base in Barahona. While there, another medical team from HMM visited Omega and reviewed options for treatment. Omega was referred to a clinic operated by Solid Rock International (SRI) in San Juan de la Maguana, roughly 90 minutes north of Barahona. At SRI, Omega underwent surgery to have his leg amputated due to the long-term infection.
Following a brief stay at the clinic, Omega returned to the ETH/AJM Mission Base in Barahona, where he lived until his stitches were removed and doctors were satisfied with his recovery. During his stay at the Mission Base, the group took Omega to the beach, where he was baptized!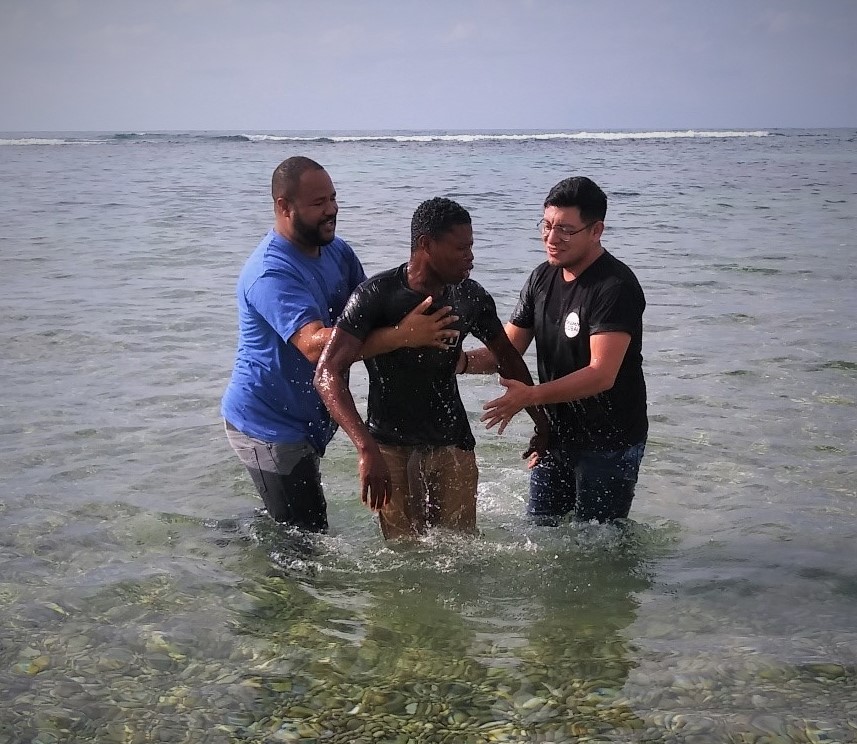 Once released by his doctor, Omega returned to Batey 9, where he lives with his half-brother. In the future, Anayz hopes to facilitate getting a prosthesis for Omega. Since he is unable to work for now, Omega has been added to our food distribution program, receiving supplemental food throughout each month. That food assistance includes Manna Pack-Rice from Feed My Starving Children, beans, and eggs.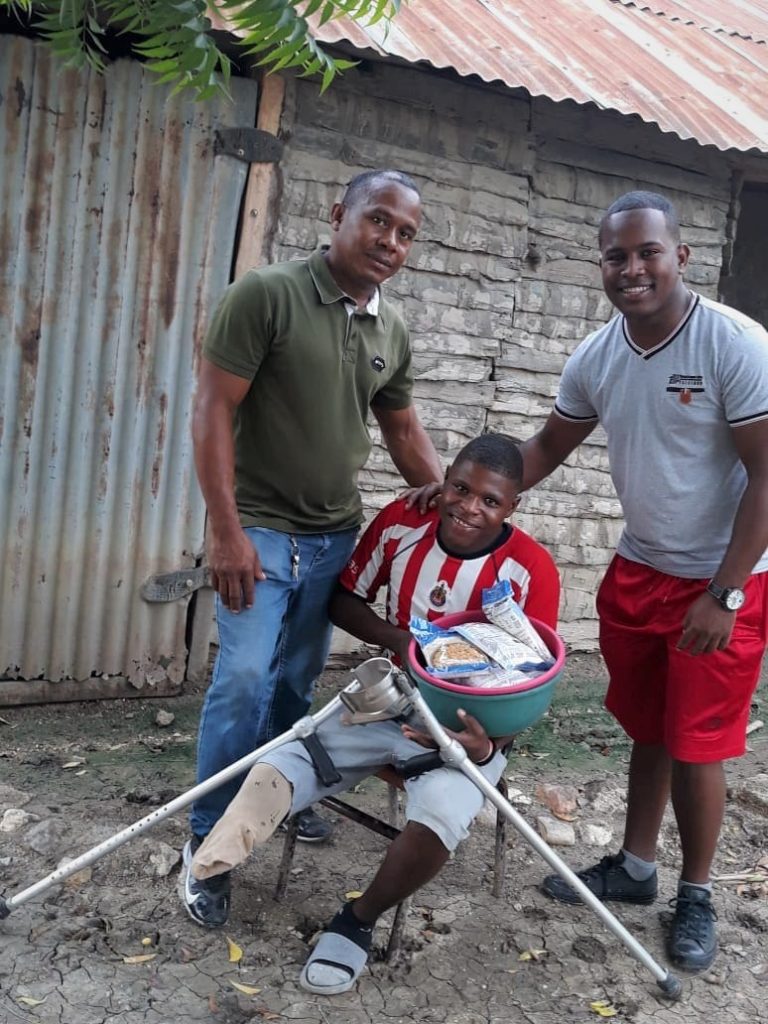 Through the cooperative efforts of at least six ministries, Omega is well on the road to recovery. We view this ministry as a part of the Body of Christ, just as Paul taught the early church that each person is a part of that body. As such, we look for opportunities to support other local ministries in their work, and welcome the support of those same ministries in the work God calls us to do.
We rely on the support of people like you to serve these communities in the Dominican Republic and provide supplemental food to families living in poverty. Will you consider making a gift today to support our work?