October 15, 2018
For many years, we have provided nutritious food to families to support their health and well-being. For adults, children, and even older toddlers,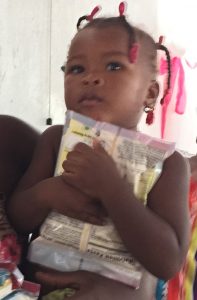 the choice of food to serve has always been easy: rice & beans! Rice and beans are available locally, economical, popular, and support a healthy diet when eaten with other locally-available proteins, fruits, and vegetables.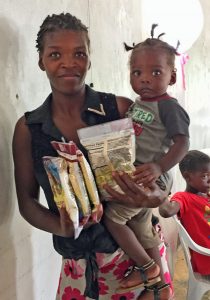 But what about the younger children—those who are weaning from either breast milk or formula onto solid foods? While rice can fill that role, it's not the best option, on its own.
As a partner with Feed My Starving Children (fmsc.org), we have access to a special product they provide, called Manna Pack-Potato. This product is made from dehydrated potatoes, soy flour, sweet potato flavoring, and added vitamins and minerals. It is designed to meet the nutritional needs of children who are weaning from breastmilk or formula to solid foods, and may either be used independently or alongside other foods appropriate for weaning children.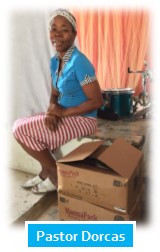 This spring, our staff worked with Pastor Dorcas in Batey Ocho to implement a program to provide this food to families with children in this target group. As of June, we are providing Manna Pack-Potato to 20 families in that batey. Pastor Dorcas works with the mothers to teach them how to prepare and use the food. She will continue to work with our staff to keep them aware of new children needing the food and children who outgrow the need for it.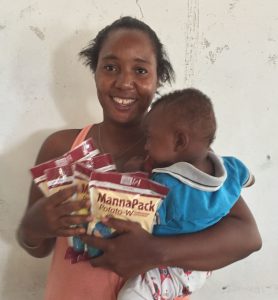 Ricardo is working with Pastor Ramón to implement a similar program in Los Robles this fall. We hope to have the program implemented in all 13 bateys by the end of 2019. Like the Manna Pack-Rice product, Manna Pack-Potato is provided to us free of charge by Feed My Starving Children. We incur the expense of shipping the product to Barahona.
Your donations directly help to pay those shipping costs, which makes this important program possible! Click here to make a tax-deductible donation today!